Williams Sound Pocketalker Ultra Personal Sound Amplifier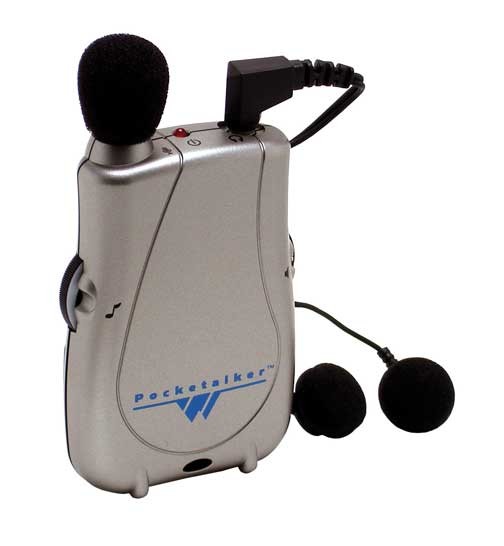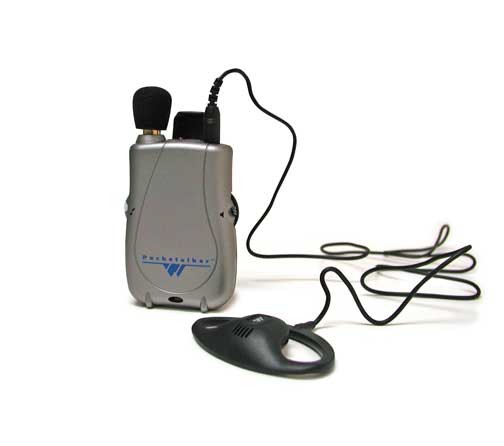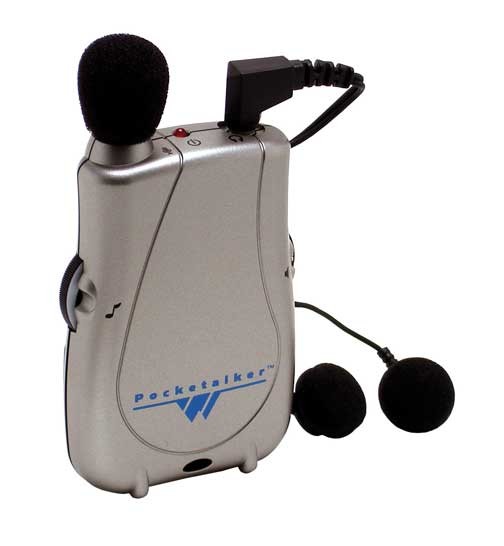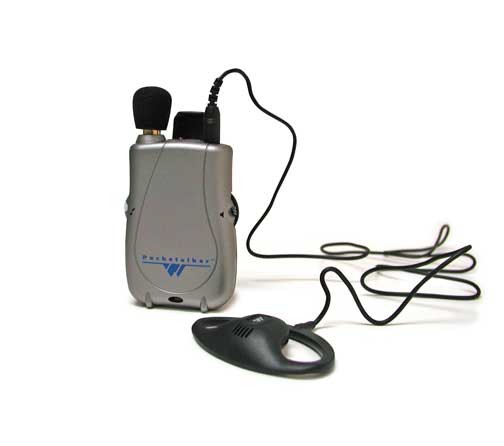 Williams Sound Pocketalker Ultra Personal Sound Amplifier
The Pocketalker Ultra features a small, ergonomic design with individual volume and tone control. The Ultra reduces background noise while amplifying the sounds around you. While using the Ultra, one can reach up to 50dB of amplification. The Ultra can also be used with a headphone or neckloop.
The portable design allows you to use this personal amplifier on a car trip, at a doctors office, during a small meeting, or even amplifying the television with the included 12 foot extension cord.
Five year warranty. 90 days on Accessories.
Different Listening Styles:
Folding Headset - Average Size Headset
Behind-the-Head - Perfect for Smaller heads
Heavy Duty Folding Headphone - Perfect for larger heads
Wide Range Earphone - Slips behind the ear, Difficult to keep on if you wear glasses
Single Mini Earphone - Inserted slightly into the ear, One ear only
Dual Mini Earphone - Instered slightly into the ear, Both ears
Surround Earphone - surrounds the ear. Difficult to keep on if you wear glasses
Single Isolation Earbud - Inserted more into the ear than the Mini Earphone, Sound moves more directly into the ear Canal. Great for blocking out other backgound noise. One ear only
Neckloop - For use with Hearing Aids equipped with Tele-coil
Features:
- 3.5 mm mono microphone plug
- 3.5 mm mono headphone plug
- Pocketalker Ultra uses 2 AAA alkaline batteries for 200 hours of typical usage
- Low battery indicator
- External volume control
- External tone control
Includes:
- Pocketalker personal amplifier (no headset/earphone included)
- Two AAA alkaline batteries (up to 200 hours of use)
- Lanyard
- TV listening extension cord
Product Code:
No Headset -WS-PKTD1-0
Folding Headset - WS-PKTD1-H21
Behind-the-Head Headphone - WS-PKTD1-H26
Heavy Duty Folding Headphone -WS-PKTD1-H27
Wide Range Earphone - WS-PKTD1-E08
Single Mini Earphone - WS-PKTD1-E13
Dual Mini Earphone - WS-PKTD1-E14
Surround Earphone - WS-PKTD1-E22
Single Isolation Earbud - WS-PKTD1-E41
Neckloop - WS-PKTD1-N01