Motiva Personal FM330 System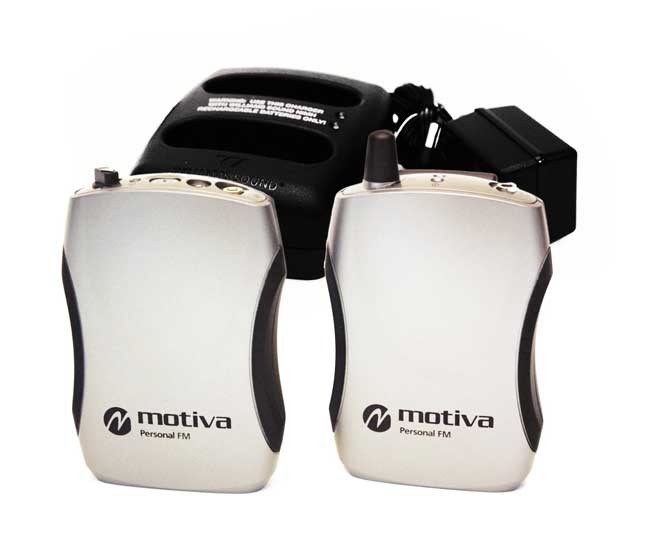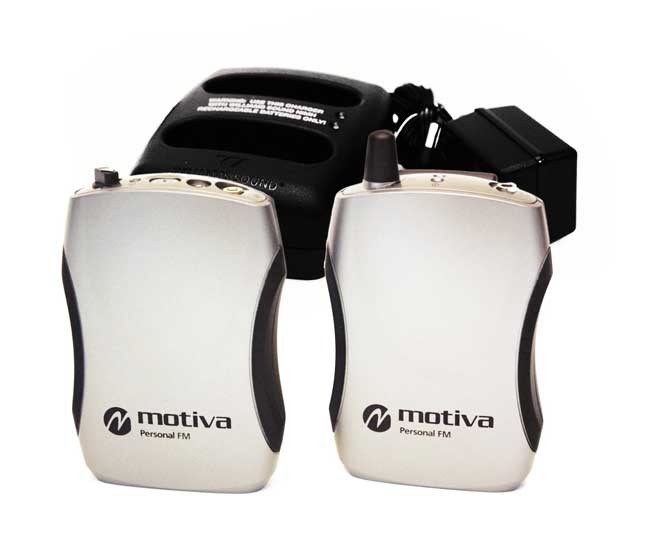 Motiva Personal FM330 System
The Motiva Personal FM System from Williams Sound will broadcast a speaker's voice, audio program or mix both simultaneously so you can comfortably hear and understand what is being said.
Designed in an ergonomic enclosure with a polished titanium finish, this lightweight FM system is ideal for small group listening, classrooms, employee training, consultation or any environment where listening can be difficult.
The Motiva system features 16 selectable channels on 72-76 MHz and has an operating range of up to 150 feet. The speaker uses the T36 transmitter with microphone while the listener uses the R36 receiver which features an external microphone for picking up nearby sounds and which can be used with headset, earbuds or neckloop.
Features:
- Improves listening for individuals or groups
- Range up to 150 feet16 selectable channels, 72-76MHz
- Auxiliary input: broadcast any audio source
- Flexible receiver: listening using a plug-in mic, FM signal, or mix3.5mm mono mic input jack for use with a variety of headphones/earphones, and is neckloop/hearing aid compatible
- 2.5mm stereo aux input jack
- Tone, compression, mute control
- Operates up to 150 feet (45.7m)Ergonomic design with no-slip rubberized sides
- Personal FM 330 system includes T36 transmitter, R33 receiver (no microphone), lapel microphone, earbud, 4 AA NiMH batteries, system carry case, charger (if option selected)
- Ideal for classroom, training, consultation, etc.
Product Code:
WS-PFM330 - FM System Only
WS-PFM330RCH - FM System w/ Charger